3 Reasons Car Dealers Need to Update Their Website Today
Sep 16, 2019
Website Design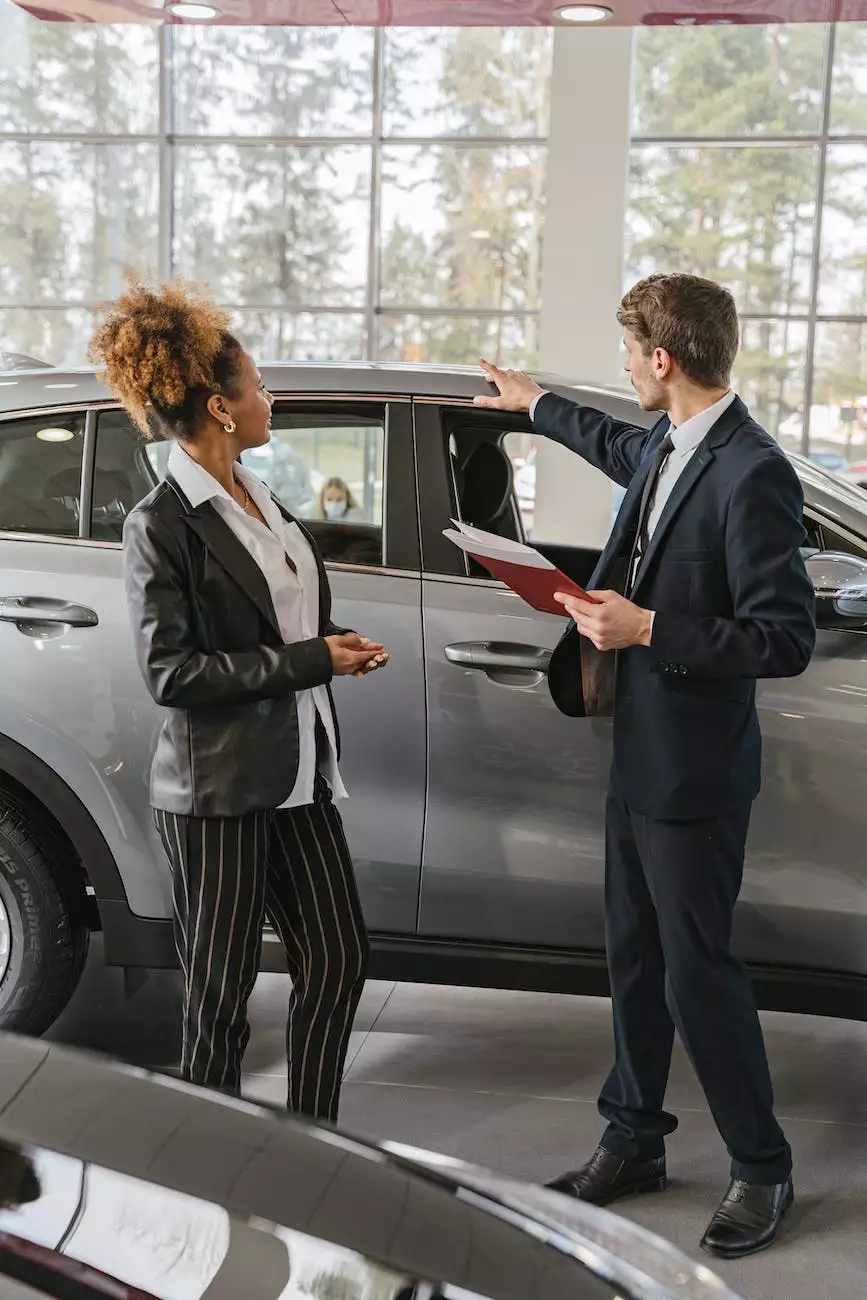 Introduction
Welcome to Visions Media and Productions, your go-to source for high-end video production and website development in the automotive industry. In this article, we'll delve into the top three reasons why car dealerships must prioritize updating their websites today. With a wealth of experience and expertise, we understand the challenges faced by car dealers in an ever-changing digital landscape.
Reason 1: Enhancing User Experience
A well-designed and up-to-date website is crucial for creating a positive user experience. In today's fast-paced world, potential car buyers are increasingly turning to the internet to research and compare vehicles before making a purchase. By keeping your website modern and user-friendly, you can ensure that visitors can easily navigate your inventory, find essential information, and enjoy a seamless browsing experience.
Investing in responsive web design ensures that your website adapts to different screen sizes and devices, catering to the needs of mobile users. Mobile-friendly websites not only offer convenience but can also improve your search engine rankings, as search engines prioritize mobile-friendly websites in their results pages.
Reason 2: Leveraging Digital Marketing Opportunities
In today's digital age, a static online presence is not enough to attract potential customers. By updating your website, you can take advantage of various digital marketing strategies to boost your visibility and reach a wider audience.
Integrating Search Engine Optimization (SEO) techniques into your website content can significantly improve its visibility in search engine results pages. By optimizing your website for relevant keywords such as "vision video productions logo," you can increase the likelihood of potential customers finding your website when searching for related products or services.
In addition to SEO, consider incorporating engaging blog posts, informative videos, and interactive tools on your website to attract and retain visitors. By regularly updating these features, you can establish yourself as a trusted resource in the automotive industry and foster a sense of loyalty among potential customers.
Reason 3: Staying Ahead of the Competition
In a highly competitive industry like car sales, staying ahead of the game is crucial to success. Outdated websites can give the impression that your business is not keeping up with the latest trends and technologies, potentially driving potential customers away.
Updating your website allows you to showcase new inventory, highlight special promotions, and tout your dealership's unique selling points. By regularly updating your website's content, you can create a sense of urgency and excitement, driving more leads and conversions.
Embracing modern design trends, incorporating visually appealing elements, and utilizing cutting-edge technologies can set you apart from competitors, portraying your dealership as a progressive and forward-thinking establishment. A well-maintained website can help build trust and credibility, ultimately boosting your bottom line.
Conclusion
Car dealerships cannot afford to neglect the importance of updating their websites in today's digital age. By prioritizing user experience, leveraging digital marketing strategies, and staying ahead of the competition, you can ensure your dealership remains relevant and competitive in the automotive industry.
Trust Visions Media and Productions to help you revitalize your online presence. With our expertise in video production and website development, we can create a visually stunning and highly functional website that reflects the quality and professionalism of your car dealership. Contact us today to discuss your specific needs and take the first step towards a successful online presence!