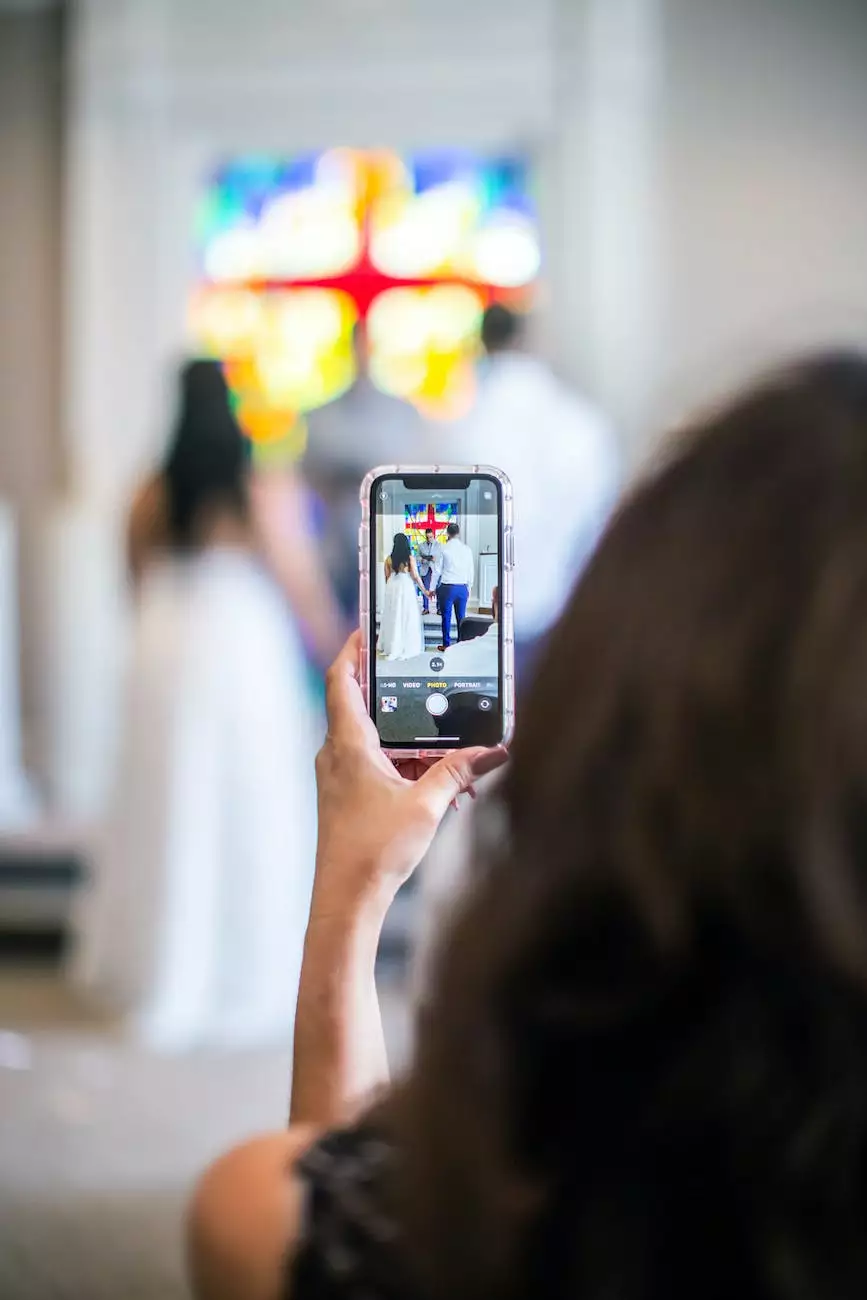 Welcome to Visions Media and Productions! As leading experts in the field of wedding photography in Florida, we understand the importance of making the right choice when it comes to choosing a wedding photographer. We have gathered a list of frequently asked questions to help you navigate the process and ensure you have all the information you need to make an informed decision. Read on to discover the essential questions to ask your Florida wedding photographer.
1. How many years of experience do you have as a wedding photographer?
Experience plays a crucial role in determining the quality of a wedding photographer's work. It is important to choose a photographer who has extensive experience capturing weddings in Florida. The more weddings they have shot, the better equipped they will be to handle different lighting conditions, venues, and challenges that may arise. Ask about their specific experience with outdoor weddings, beach weddings, and indoor ceremonies to ensure they can adapt to various environments.
2. What is your photography style?
Every photographer has a unique style, and it is vital to find one whose style aligns with your vision. Some photographers specialize in traditional, posed shots, while others focus on capturing candid moments. Determine the photography style you prefer and ask for the photographer's portfolio to see if their previous work resonates with your desired aesthetic. Look for consistency and a style that reflects the emotions and atmosphere you want to remember from your wedding day.
3. Can I see examples of your previous work?
Reviewing a photographer's portfolio is an excellent way to gauge their skill and artistic abilities. Request to see full wedding albums rather than just selected highlights. This will give you a comprehensive view of their work and the ability to assess the consistency and quality of their photography throughout an entire event. Pay attention to the composition, lighting, and emotions captured in the photos to ensure they align with your expectations.
4. How do you handle challenging lighting conditions?
Florida is known for its beautiful weather, but it can also present unique lighting challenges. From the bright sunshine during beach weddings to dimly lit indoor venues, it is crucial to hire a photographer who can adapt to different lighting conditions. Inquire about their equipment, lighting techniques, and ability to capture stunning photos no matter the circumstances. A skilled photographer will have a plan in place to ensure your wedding photos are breathtaking regardless of the lighting situation.
5. What is your backup plan for equipment failure?
Technology can occasionally fail, and it is essential to hire a wedding photographer who is prepared for any eventuality. Inquire about their backup equipment and backup photographers in case of an emergency. Knowing that your special day will be captured, even in unforeseen circumstances, will provide peace of mind and reassurance throughout the wedding planning process.
6. How do you ensure that our personalities shine through in the photos?
Wedding photos are not only about capturing moments but also about showcasing the love and personalities of the couple. It is important to choose a photographer who can connect with you and make you feel comfortable. Discuss their approach to photographing couples and how they can capture the unique essence of your relationship. A skilled photographer will utilize their expertise to showcase your love story, ensuring that your personalities shine brightly in every image.
7. What is your pricing structure?
Understanding the photographer's pricing structure is crucial for budgeting purposes. Inquire about their packages, what is included, and any additional charges you should be aware of. It's also essential to discuss the payment schedule and any deposit requirements. By having a clear understanding of the pricing, you can make informed decisions and find a photographer who aligns with your budget and expectations.
8. Do you offer engagement sessions?
An engagement session is an excellent way to get comfortable in front of the camera before your big day. Inquire if the photographer offers engagement sessions as part of their package or as an add-on service. This will provide you with the opportunity to establish rapport with your photographer and capture beautiful images to cherish beyond your wedding day.
9. How long does it take to receive the final edited photos?
Waiting for your wedding photos can be an exciting and anxious time. Discuss the photographer's turnaround time for delivering the final edited photos. Some photographers take a few weeks, while others may take a few months. Understanding the timeline will help manage your expectations and ensure you can plan for sharing and printing your cherished images.
10. Can I request specific shots or poses?
If there are specific shots or poses that are important to you, it is crucial to communicate them with your chosen wedding photographer. Discuss your vision and any must-have shots you want to capture. A skilled photographer will listen to your preferences and work collaboratively with you to bring your vision to life.
At Visions Media and Productions, we aim to provide exceptional wedding photography services that exceed your expectations. We hope these frequently asked questions have shed light on the essential aspects to consider when choosing a Florida wedding photographer. Remember to trust your instincts, review portfolios, and ask the questions that matter most to you. We look forward to capturing the cherished moments of your special day and celebrating with you!