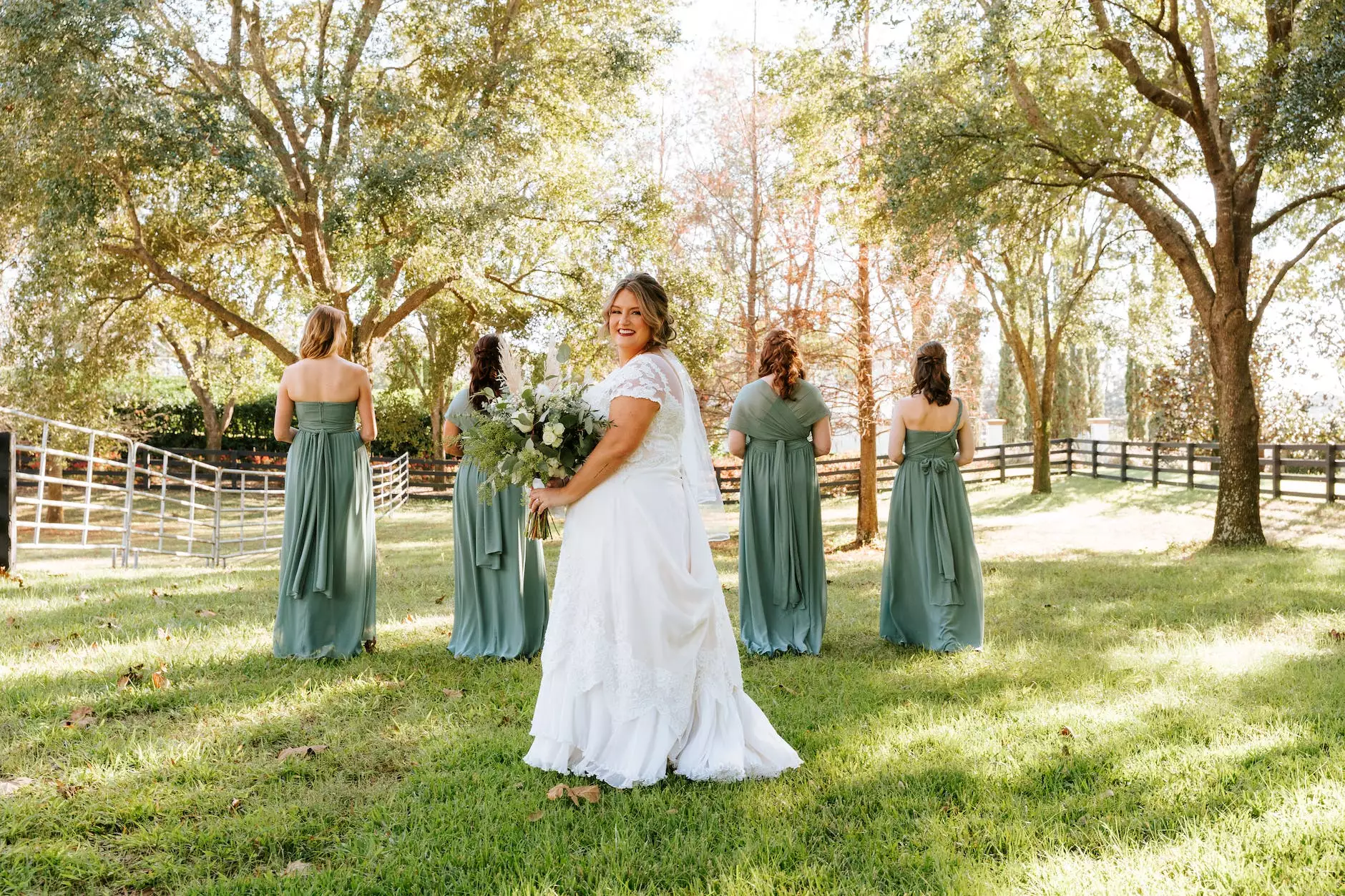 Introduction
Welcome to Visions Media and Productions, your premier Tampa wedding photographer specializing in capturing the beauty and essence of Central Florida weddings. With our expertise and passion for storytelling through photography, we are dedicated to providing you with stunning and timeless images that will forever cherish the most important day of your life.
Experience the Magic of Central Florida Weddings
Central Florida is a dream destination for couples seeking an enchanting wedding experience. From the stunning beaches and picturesque sunsets of Tampa Bay to the elegant venues and breathtaking landscapes of Orlando, the possibilities are endless. At Visions Media and Productions, we understand the significance of your wedding day and the memories that unfold throughout the celebration. Our team of talented photographers is committed to capturing every emotion, detail, and fleeting moment, ensuring that your wedding album tells a captivating story.
Our Approach to Wedding Photography
At Visions Media and Productions, we take a personalized and detail-oriented approach to wedding photography. We believe that every couple is unique, and their love story should be portrayed authentically. Our experienced photographers will work closely with you to understand your vision and preferences, ensuring that your wedding album reflects your personalities and the love you share. Whether you envision a traditional, modern, or eclectic style, we have the expertise to bring your vision to life.
Capturing Timeless Moments
Our team has a keen eye for detail and a passion for capturing candid emotions and genuine moments. From the joyful tears during the vows to the laughter shared with loved ones, we strive to document every precious moment that unfolds on your special day. Through a combination of artistic composition, lighting techniques, and a genuine love for our craft, we create images that evoke emotions and transport you back to your wedding day, even years down the line.
Services We Offer
We offer a range of comprehensive wedding photography services to ensure that every aspect of your day is captured seamlessly. Our services include:
Candid and posed wedding photography
Engagement and pre-wedding shoots
Bridal portraits
Group and family portraits
Destination wedding photography
Album design and printing
Why Choose Visions Media and Productions?
When it comes to choosing a Tampa wedding photographer for your Central Florida wedding, we understand that you have several options. Here are a few reasons why couples continue to choose Visions Media and Productions:
1. Experience and Expertise
With years of experience in the industry, we have honed our skills and techniques to deliver exceptional results. Our team of photographers has a keen eye for detail, ensuring that every shot is beautifully composed, well-lit, and captures the essence of your special day.
2. Personalized Approach
We believe in building a personal connection with each of our clients. We take the time to understand your unique story, preferences, and vision for your wedding day. This enables us to create a customized photography experience that reflects your style and personality.
3. Attention to Detail
From the initial consultation to the final delivery of your wedding album, we pay close attention to every detail. We understand that your wedding day is made up of countless precious moments, both big and small, and we are committed to capturing them all.
4. Exceptional Customer Service
Our team is dedicated to providing you with a seamless and enjoyable experience from start to finish. We pride ourselves on our professionalism, responsiveness, and the ability to exceed our clients' expectations.
Contact Us Today
Your wedding day is a once-in-a-lifetime event, and finding the perfect Tampa wedding photographer is essential. Contact Visions Media and Productions today to discuss your wedding photography needs, check availability, and schedule a consultation. Let us capture the magic and create breathtaking memories that will last a lifetime.
Trust Visions Media and Productions for your Central Florida wedding photography needs. We are passionate about what we do and committed to delivering exceptional results that surpass your expectations. Contact us now and let's begin the journey of capturing your love story.