Welcome to Visions Media and Productions - Sarasota Wedding Photographers
Aug 11, 2023
Wedding Photography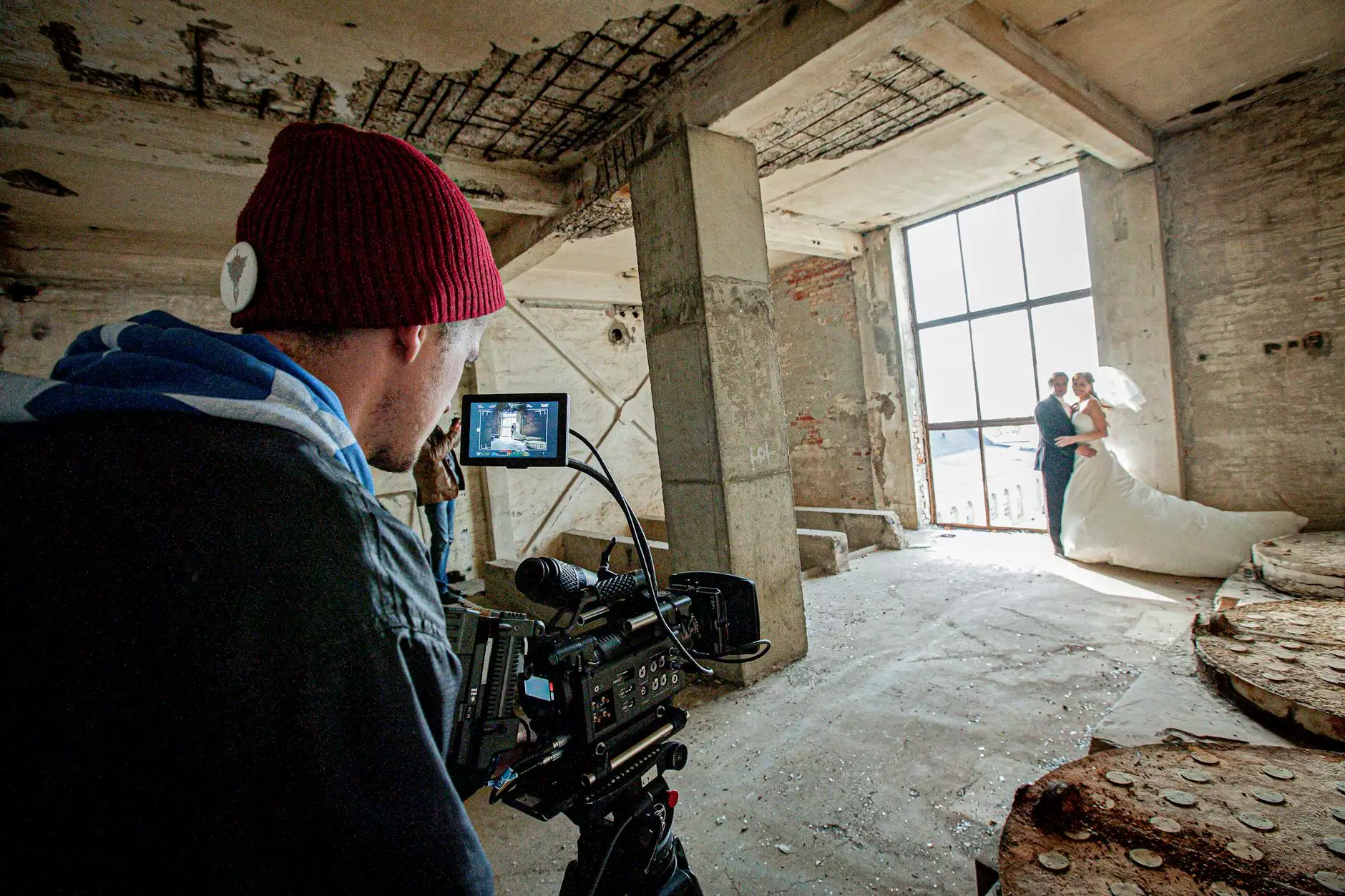 Visions Media and Productions is the leading provider of visual arts services and wedding photography in Sarasota. Our dedicated team of highly skilled photographers and artists possesses the expertise to capture the essence and beauty of your special day. With a deep passion for visual storytelling, we pride ourselves on delivering exceptional photographs and creating memorable experiences for our clients.
Uniquely Tailored Wedding Photography by Experts
We understand that every wedding is unique and deserves a personalized touch. Our team of wedding photographers in Sarasota specializes in capturing the true emotions, intricate details, and candid moments that make your wedding day truly special. With our keen eye for aesthetics and ability to adapt to different wedding themes, we ensure that every photograph reflects the essence of your love story.
At Visions Media and Productions, we believe in building a strong connection with our clients before their big day. Through consultations, we make it a priority to understand your vision, preferences, and specific requirements. This allows us to tailor our wedding photography services to your individual style, ensuring that each image captures the joy, love, and excitement shared on your wedding day.
The Art of Capturing Timeless Moments
Our team of talented photographers combines technical proficiency with an artistic touch to create timeless and captivating images for your wedding. We have years of experience capturing moments in various lighting conditions and diverse settings, enabling us to deliver exceptional photographs regardless of the circumstances.
We understand the importance of preserving your wedding memories for generations to come. As such, we utilize state-of-the-art equipment, alongside our artistic vision, to produce high-resolution images that truly showcase the beauty and emotions of your special day. From breathtaking shots of the bride and groom to candid moments shared between family and friends, we aim to create a visual narrative that tells a story every time you browse through your wedding album.
Comprehensive Wedding Photography Services
Our range of wedding photography services extends far beyond capturing traditional shots. With our expertise in visual arts and dedication to providing an exceptional experience, we offer a comprehensive range of services to meet all your wedding photography needs:
Engagement Photography: Capture the excitement of your engagement with a professional photography session that showcases your love and anticipation for your upcoming wedding.
Pre-Wedding Consultation: Through detailed discussions, we understand your wedding vision, preferences, and specific requirements to ensure a seamless and personalized photography experience on your big day.
Full-Day Wedding Coverage: We are committed to capturing every moment of your special day, from getting ready to the last dance. Our team will be by your side, ensuring that no detail goes unnoticed.
Artistic Direction: Our photographers possess a keen eye for detail and composition. Rest assured, we will guide you and your loved ones to create stunning images that embody the atmosphere of your wedding.
Customized Packages: We offer flexible packages to suit your unique needs. From intimate ceremonies to grand celebrations, we have options available to capture your wedding day in the way you envision.
Preserving Your Memories with Professional Wedding Photography
Your wedding day is a once-in-a-lifetime event, and our commitment to you extends beyond the moment we capture those precious memories. At Visions Media and Productions, we carefully curate and edit each photograph to ensure they reflect the highest quality standards. With attention to detail and a passion for perfection, we strive to provide nothing short of excellence in every image we deliver.
As professional photographers in Sarasota, we understand the importance of preserving your memories in physical form. In addition to digital galleries, we offer a range of customized print options, including wedding albums, canvases, and framed prints. Our goal is to provide you with tangible products that you can cherish for years to come, sharing them with loved ones and passing them down to future generations.
Contact Visions Media and Productions for Your Dream Wedding Photography Experience
When it comes to choosing a wedding photographer in Sarasota, your search ends with Visions Media and Productions. Our passion for visual storytelling combined with our commitment to excellence sets us apart from the rest.
Contact us today to discuss your wedding photography needs and let us capture the beauty and emotion of your special day. With our expertise and artistic vision, we guarantee an unparalleled experience and stunning photographs that will exceed your expectations. Trust Visions Media and Productions for your dream wedding photography experience.